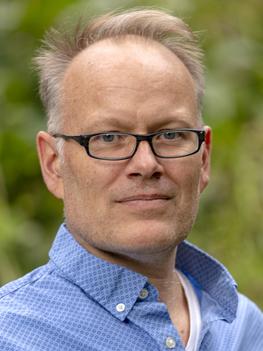 Craig Norvell, MA, LMFT
Marriage & Family Therapist
Group:

Clinicians in Edina, Clinicians in Minneapolis
Craig Norvell, MA, LMFT
Marriage & Family Therapist
Minnesota License #LMFT2363
"What we achieve inwardly will change outer reality."– Plutarch
Craig has spent over 25 years working with families, and the past 10 years providing therapy for couples, teens and individuals, drawing on many theoretical perspectives. Craig uses a collaborative approach to identify meaningful goals with his clients.
As a school counselor and a father of two teenage girls, Craig has a first hand knowledge of challenges facing today's youth and parents, including navigating conversations regarding friends, expectations, screen time, and self-harm.
One of the greatest challenges Craig sees for parents, partners, and people in general is engaging in conflict in a manner that still shows our care and concern for the other. He believes that too often we shy away from conflict as for many of us resolution was poorly modeled, or the whole process left us feeling bad about ourselves.
Craig believes that therapy gives us the opportunity to safely reflect on past experiences, to see how they shape and affect our current thoughts. In his personal time Craig tries to spend time outdoors with family, biking, hiking, walking their dog Coco, and traveling.
Education
Metro State University
BA with a focus on Psychology and Anthropology
St. Mary's University
MA in Marriage and Family Therapy​
Craig is an independent contractor working with Cabot Psychological Services.
Schedule an appointment
Daytime, evening and weekend appointments are available and we accept most insurance.
Call or Text – (952)831-2000
Or contact us via – Email or Online
Meet the Rest of the Team
Cabot Psychological Services has a team of highly trained professionals to assist you with your specific needs. Meet The Team