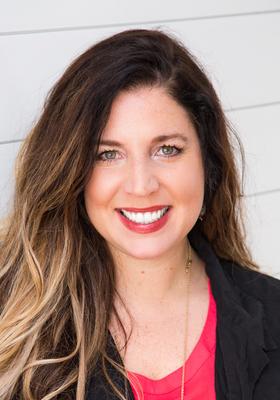 Emily Oberlander, MA, LPCC
​Licensed Clinical Counselor
Group:

Clinicians in Edina, Clinicians in Minneapolis
Emily Oberlander, MA, LPCC
​Licensed Clinical Counselor
Minnesota License #LPCC4149
"Nothing is so strong as gentleness, nothing so gentle as real strength. " – Saint Francis de Sales
Bravo, you've just made a huge step! Even the most well-adjusted among us encounter situations or experiences that may prompt us to seek help. Sometimes the natural aging process or a personal crisis brings us to a place of seeking guidance. Emily considers it her unique privilege and honor to be part of each client's journey on their path to encountering their whole self.
The normative developmental process involves interpreting our environment and the way we fit into it. We may make conclusions about who we are, or about our worth as a person based on individual experiences that shape us. Traumatic experiences or dysfunctional family systems may further complicate this tenuous balance. Over time that our "go-to" preferences for interacting with our environment, relationships, and challenges can become the very things hold us back.
Emily's therapeutic approach is founded in an existential understanding of the human condition. Her technique incorporates compassion, presence, pragmatism, and occasional irreverence to assist clients in overcoming whatever might be holding them back, whether that's anxiety, depression, relationship concerns, grief, an adjustment disorder, or experiences of trauma. She enjoys working primarily with adults of all ages and backgrounds, spiritual/faith perspectives, and cultures. She has experience in a variety of mental health settings, including crisis triage, residential, educational, and diversionary settings.
Emily partners with her clients to objectively and non-judgmentally guide them in uncovering the aspects of their lives that need mending, so that clients can attend to those areas for greater ease in functioning, flexible thinking, and authentic living.
Emily is an EMDRIA trained EMDR therapist.
Education
University of Minnesota, Twin Cities
BA in Global Studies, Geography (2002)
University of Minnesota, Twin Cities
MA in Counseling Psychology (2010)​
Emily is an independent contractor working with Cabot Psychological Services.
Schedule an appointment
Daytime, evening and weekend appointments are available and we accept most insurance.
Call or Text – (952)831-2000
Or contact us via – Email or Online
Meet the Rest of the Team
Cabot Psychological Services has a team of highly trained professionals to assist you with your specific needs. Meet The Team