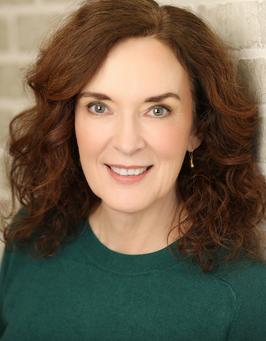 Mary Wilkening, MSW, LICSW
Clinical Social Worker
Group:

Clinicians in Edina, Clinicians in Minneapolis
Mary Wilkening, MSW, LICSW
Clinical Social Worker
Minnesota License #LICSW18657
"Not everything that is faced can be changed, but nothing can be changed until it is faced." – James Baldwin​
Mary believes in a relational, strengths-based approach to therapy. Her focus areas include work with survivors of trauma and abuse, couples therapy, and treating depression, anxiety, life transitions, and grief and loss.
Mary is certified in both EMDR (eye movement desensitization and reprocessing) therapy and Accelerated Resolution Therapy, which are evidence-based therapies used to heal from the effects of trauma.
In the midst of the serious work of therapy, Mary seeks to find hope, joy, and humor –and a renewed enthusiasm for life. Along with EMDR and Accelerated Resolution Therapy, Mary utilizes mindfulness, cognitive-behavioral approaches, and acceptance and commitment therapy. Mary also encourages her clients to pursue a holistic approach to health, incorporating exercise, proper sleep and nutrition, spiritual practices, nurturing relationships, and activities they enjoy.gh.
Education
Wheaton College (Illinois)
DePaul University College of Law
University of Minnesota School of Social Work
Training / Experience
Completed 50-hour training required by EMDR International Association (EMDRIA), followed by completing 20 hours of clinical consultation and 50 EMDR therapy sessions in order to become an EMDRIA Certified Therapist
​Certified ART (Accelerated Resolution Therapy) therapist
​Clinical Supervisor and Therapist at FamilyMeans; over 10 years of experience providing therapy to individuals and couples along with supervising a team of outpatient therapists
​Board Approved clinical supervisor by both Minnesota Board of Social Work and Minnesota Board of Behavioral Health
Mary is an independent contractor working with Cabot Psychological Services.
Schedule an appointment
Daytime, evening and weekend appointments are available and we accept most insurance.
Call or Text – (952)831-2000
Or contact us via – Email or Online
Meet the Rest of the Team
Cabot Psychological Services has a team of highly trained professionals to assist you with your specific needs. Meet The Team