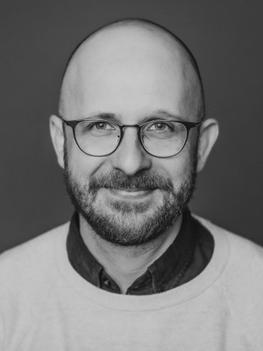 Patrick Castrenze, MA, LMFT
Marriage and Family Therapist​
Company:

1053 Grand Avenue Saint Paul, MN 55105
Patrick Castrenze, MA, LMFT
Marriage and Family Therapist​
Patrick currently sees Blue Cross Blue Shield clients as an affiliate of Cabot.
1053 Grand Avenue
Saint Paul, MN 55105
(612) 230-8952
Minnesota License #LMFT4099
I specialize in working with young adults, college students, and parents who are looking for belonging and connection in their lives. So many people right now are feeling isolated, anxious or overwhelmed, and are facing big life transitions, prolonged grief, or difficulty in relationships. In our sessions together, we'll help you develop deeper insight into your life while also looking to better understand the choices you're making. Maybe you're wondering how you got to this point, or why you've made the choices you have. My ideal clients are looking to "do the work" to understand themselves and make positive change.
I offer the chance for you to look inward and see the old patterns and beliefs that cause distress and hold you back, and to grapple with the big questions you're asking, or even feel afraid to ask. My approach is relational, process-oriented, compassionate, and of course, confidential. I draw from psychodynamic, mindfulness, DBT, and ACT frameworks.
In spite of everything happening within yourself and out there in the world, you're looking to change the ways you relate to yourself and others. You want to heal relationships and grow. In our sessions, we work together to help make that happen, to make lasting change. Your journey is yours, but it does not have to be walked alone.
Education
Cornell University
Bachelor's of Science in Communication (2009)
The Wright Institute
Master of Arts in Counseling Psychology (2014)
Training
Dialectical Behavior Therapy
Cognitive Behavioral Social Skills Training
Experience
University of Minnesota Department of Psychiatry

NAVIGATE First-Episode Psychosis program
Dialectical Behavior Therapy Intensive Outpatient Program

Contra Costa County Behavioral Health Services

Children & Family Services
Central County Adult Mental Health Services
Patrick is an independent contractor working with Cabot Psychological Services.
Schedule an appointment
Daytime, evening and weekend appointments are available and we accept most insurance.
Call or Text – (952)831-2000
Or contact us via – Email or Online
Meet the Rest of the Team
Cabot Psychological Services has a team of highly trained professionals to assist you with your specific needs. Meet The Team