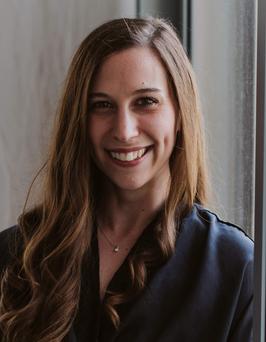 Talia Singer, MSW, LICSW
Clinical Social Worker
Talia Singer, MSW, LICSW
Clinical Social Worker
Minnesota License #LICSW27111
I am a clinical therapist who values compassion, trust, empathy and personal development. I believe each person's journey through life's experiences and struggles make us who we are.
My professional background is centered around mental health advocacy including hospice, palliative and bereavement support. Through my experience working in healthcare, I am familiar with navigating life-changing events. I understand the difficulty of living with illness as well as caring for a loved one while also managing the complexity of the health system.​
I deeply understand there is no quick fix around grief and anguish; to re-emerge whole again we must be in a safe space, supported and validated. Through empowering a client to share their story, make meaning out of their experiences and tend to their grief, I am here to guide the understanding that it's possible to grieve and be grateful at the same time.
I support my clients by helping them recognize their resiliency, build on their strengths, grow in acceptance and positive change and move forward. Together, we will let the crises you have lived through inform what really matters. As a compassionate therapist, it is my honor to work with adults experiencing anxiety, depression, trauma, relationship issues and life transitions. We will utilize the holistic and strengths-based therapeutic perspectives on your healing journey, to not only address the hard parts of grief but also celebrate the memories that bring you joy and make you laugh.
Education
University of Wisconsin-Milwaukee
BSW – Bachelor of Social Work
Tel Aviv University
MSW – Master of Social Work (with focus on trauma and grief)
Training / Experience
Hospice Social Worker – Park Nicollet Methodist Hospital
Young Widow Support Group Co-facilitator– Park Nicollet Methodist Hospital
Care Coordinator – Jewish Family and Children's Service
Talia is an independent contractor working with Cabot Psychological Services.
Schedule an appointment
Daytime, evening and weekend appointments are available and we accept most insurance.
Call or Text – (952)831-2000
Or contact us via – Email or Online
Meet the Rest of the Team
Cabot Psychological Services has a team of highly trained professionals to assist you with your specific needs. Meet The Team