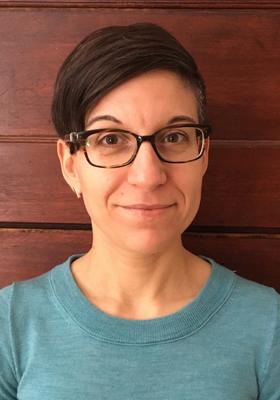 Andrea Steele, MSW, LICSW
Therapist
Group:

Clinicians in Minneapolis
Andrea Steele, MSW, LICSW
Therapist
Minnesota License #LICSW17856
Entering therapy is a bold, brave commitment to examining your life as it is and creating the life you choose to live. Andrea believes that the therapeutic relationship is extremely important and strives to create a warm, approachable and genuine therapeutic alliance. She uses a variety of modalities to assist you in reaching your particular goals. Cognitive behavioral therapies are effective for treating a variety of issues and insight-oriented therapies are better suited for other issues. Andrea will work with you collaboratively, to map the therapy course that is tailored to meet your individual goals and circumstances.
She has over ten years of experience working in mental health and is particularly interested in helping people address the following areas: depression, anxiety, trauma, relationship difficulties, stage of life issues, chemical dependency, personality disorders, and issues related to one's family of origin.
Andrea works primarily with adult individuals and identifies as a queer therapist with a special interest in treating those who are LGBTQ identified.
Education
Ohio University
University of Michigan School of Social Work
Training / Experience
Therapist at the Hennepin County Mental Health Center providing individual and group psychotherapy to clients with a wide range of mental health diagnoses and chemical health issues.
Clinical Supervisor at Mental Health Resources, Inc, a non-profit agency providing community-based mental health services to adults recovering from serious mental illness
Andrea is an independent contractor working with Cabot Psychological Services.
Schedule an appointment
Daytime, evening and weekend appointments are available and we accept most insurance.
Call or Text – (952)831-2000
Or contact us via – Email or Online
Meet the Rest of the Team
Cabot Psychological Services has a team of highly trained professionals to assist you with your specific needs. Meet The Team